Winter tours: the weather + the gaieties of Foshan and GuangzhouWinter tours: the weather + the gaieties of Foshan and Guangzhou
Subtropical climate is typical for Southern China, so don't expect to find hard snowy winter there. The average temperature in December is about 10-22 °C, the same in February, but it's a rainy season. In January the mercury can go down to 3°C, so if you're going to visit China at this time, bring some warm clothes. Don't forget about antihistaminic drugs, if you're an allergy patient: there are plenty of flowering herbs and pollen during the first two months.
If nothing is left behind, check our Foshan and Guangzhou winter entertainments shortlist and choose an activity to your liking.
Sample seasonal fruits
Winter is time for black cherry, strawberry and pineapple. Look for them at local markets: fruits will be cleaned, opened and packed right in front of the shop counter, so you can it them in your hotel room.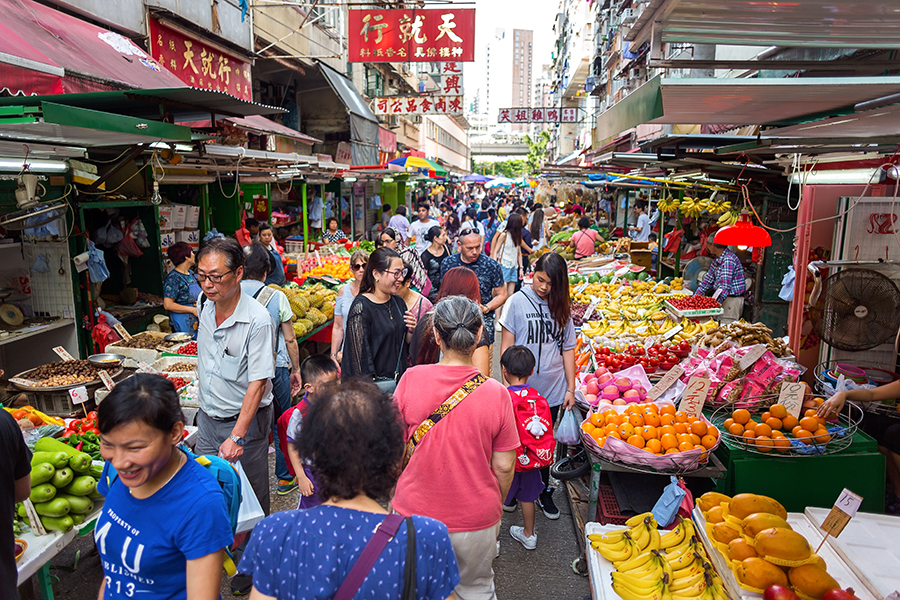 Carry out a tasting of hot beverages
Cold winter months in China are perfect for drinking traditional green tea. We advise you to sample the tea of the longest-standing Chinese brand Wang Laoji, which is considered to be one of the most delicious in China. Another variant – the traditional Chinese beverage called tangshui that consists of fruits and vegetables.
Walking along gaily decorated streets
The first toys and New Year souvenirs can be found lying on counters in November, and at the beginning of December Foshan and Guangzhou, streets are decorated and ready for parties. Street fairs are being held all winter.
Enjoy flowers show during Spring Festival
Guangzhou is known as the greenest city of China, and from the end of December till the middle of January the city is smothered in flowers. Flowers markets are set three days prior to Chinese New Year. In Guangdong province they are mostly held in Foshan Fangcun quarter, where Lingnan flower market is located.
The Flower City Square in Guangzhou (opposite to the Canton Tower) is worth a visit. The Square is decked with flowerbeds and flowers installations, various performances take place there.