One day in Guangzhou: places worth visiting
Make a walk along the streets, get a bird's-eye view of the night city, look at the building designed by Zaha Hadid and other things tourists «must-do list» includes: find time to do them in Guangzhou during your trip!
Guangzhou is an hour's drive from Foshan, where our office is located. It is a popular port city, its territory is about three times the size of Moscow. The history of Foshan goes back thousands of years!
At the same time, if you want to enter the spirit of the city and have a rest from shopping, you don't need to stay here for weeks: main touristic hot spots are located in the downtown. We advise you to stake out a day for visiting them. Make a note of some locations from our list.
Explore main square of the city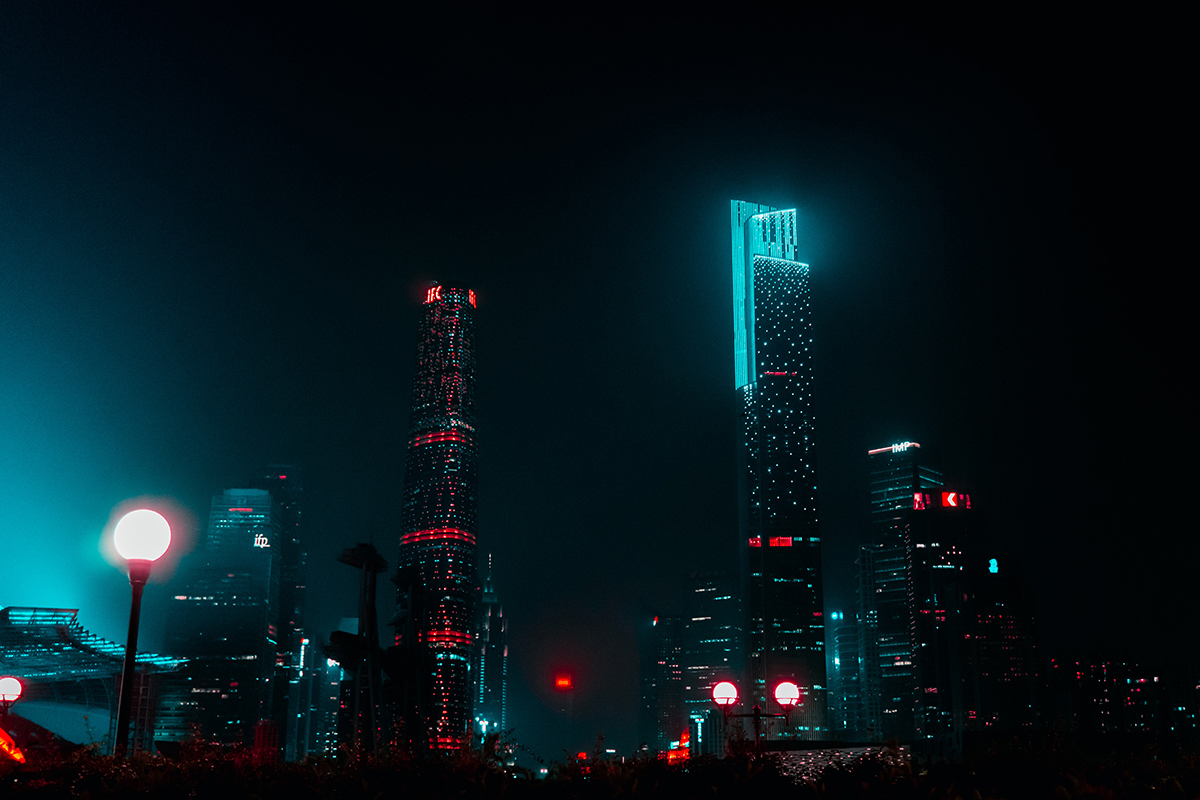 Hua Cheng Square combines both townscape and the beauty of nature, it is buried in verdure and extends for 56 square kilometers. This square is surrounded with numbers of skyscrapers and you can see a "singing" fountain in the center (the show starts at 8.00 p.m. every evening, don't miss it!). There are also plenty of exotic wayside trees, benches, restaurants, and cafes.
Pop into the city library and museum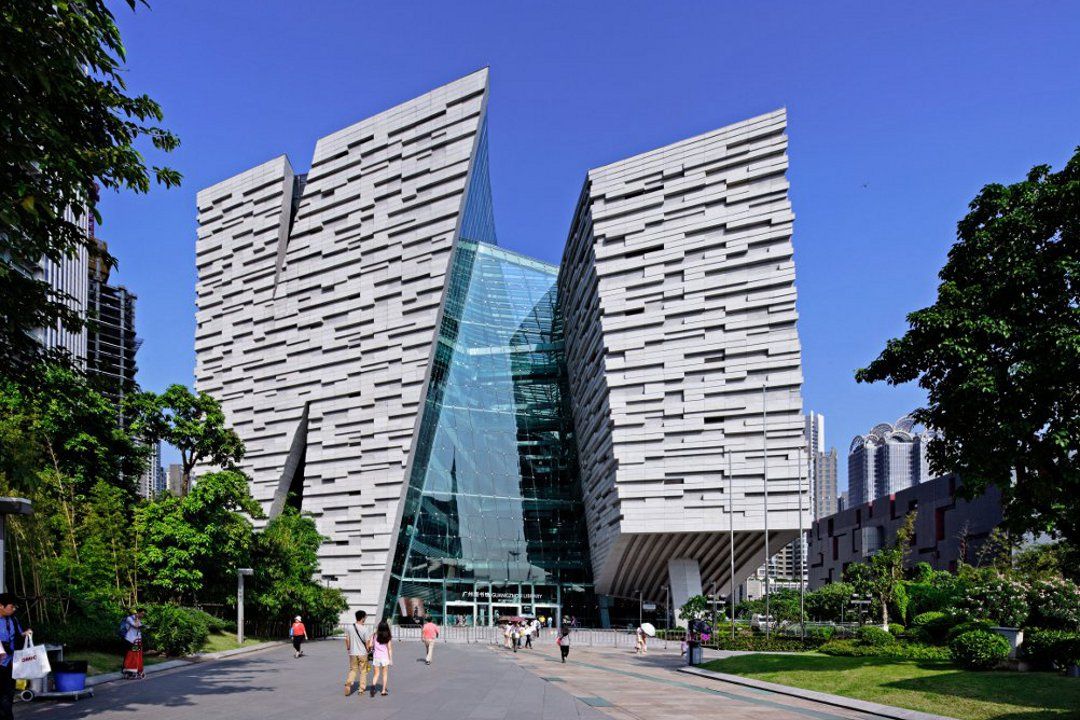 You don't need a special subscription and attentively look at all the exhibit items, just pop into for a few minutes: the city library (Guangzhou Library) and Guangdong province's museum (Guangdong Museum) are among the most recognizable buildings of the city.
The museum's building is covered with aluminum panels and fritted glass. It is the reference to Chinese traditional technique of ivory carving. The museum is designed by Rocco Design Architects, which is also known for its modern hotels and skyscrapers projects in China.
The nine-story building of the library (the area is about 100 000 SQM) is designed by Guangzhou Design Institute. Its outside style has something in common with other buildings nearby, and the way its walls have been constructed allows to reduce the amount of sunlight inside so people can save the energy they waste for conditioning.
Look at the building designed by Zaha Hadid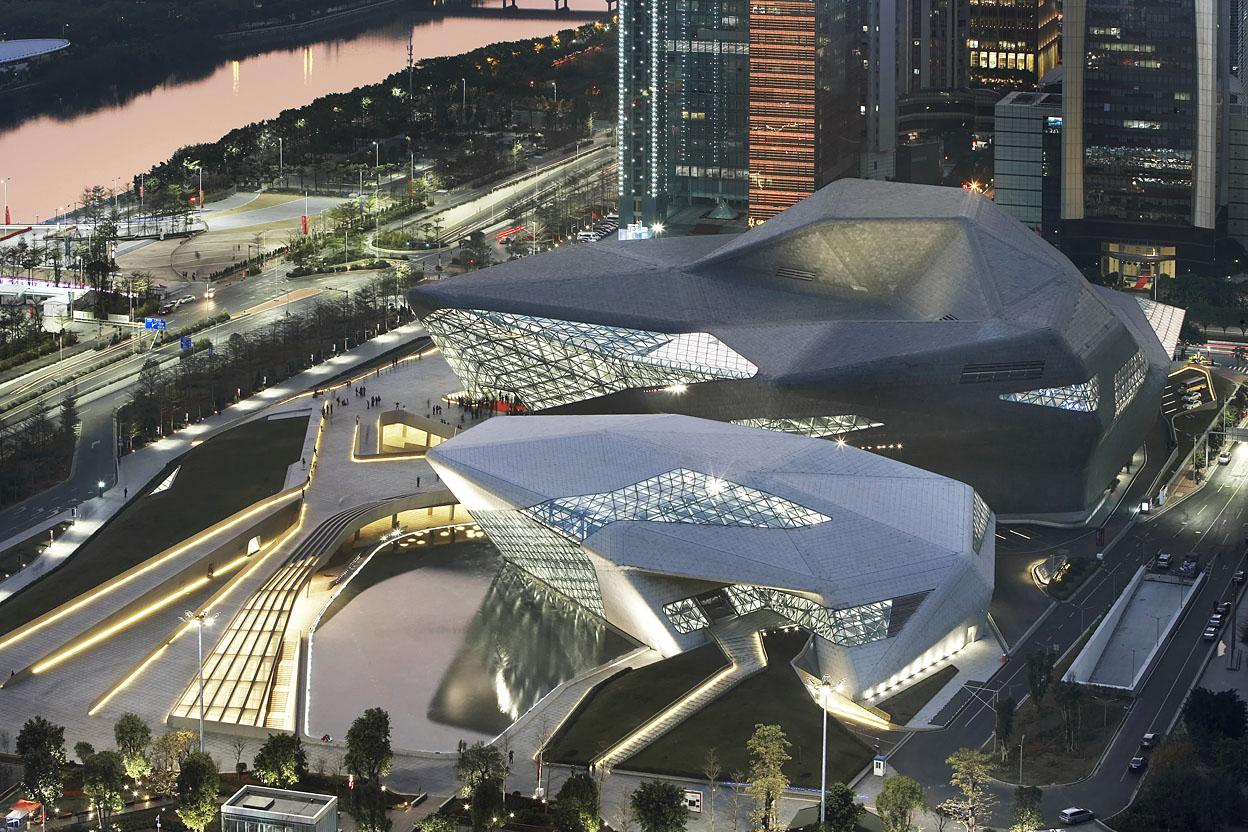 The building of Guangzhou Opera House (1 800 seats, the area is about 70 000 SQM) makes the top three biggest opera houses in China, it is considered to be one of the best Zaha Hadid's projects and it's really significant to world's architecture.