How to set up a home office?
We are working more. And it's not just that today's employees perform an impossible number of tasks. Working is now fashionable, work has turned from a chore into a way of life. We often stretch (or postpone) the execution of tasks and - 'take the work with you.
That's why every home should have an office - well, if not an office, then at least a place where you can relax and work.
Six rules for decorating the work area
1. Select an ergonomic work chair.
Do not skimp on the chair. Take care of your back and buy a comfortable piece of furniture - you have to sit in it for hours on end.
2. The surface of the working table must be at least 1 m2.
You can choose either a narrow long tabletop or a wide but short one. The main thing - do not force it with containers that will distract and interfere with the work. Where to place this table? The choice of location depends on the layout of your apartment. In any case we do not advise to put it parallel to the wall. Better place the table perpendicularly or in a corner diagonally - this way you visually divide the room into zones.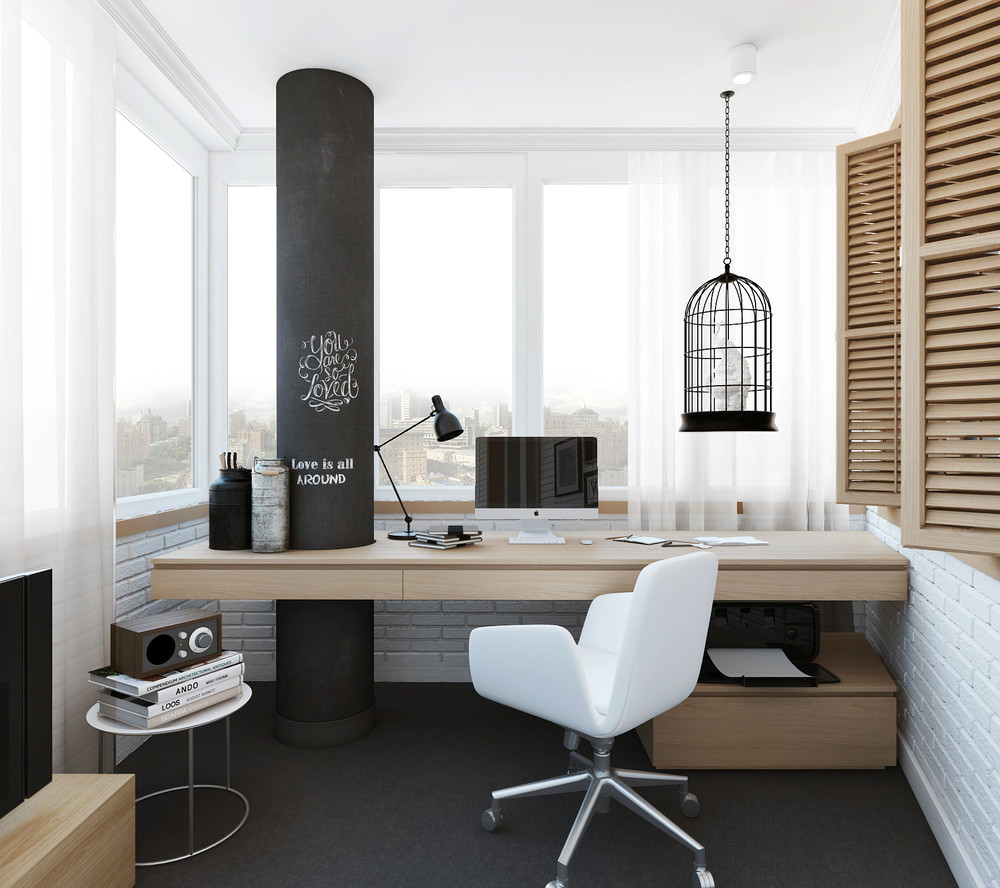 3. Provide several lockers next to each other.
Open shelves and a cluttered desk create an unnecessary sense of sloppiness to the work process. Order is disciplining.
4. provide intense and even lighting for the desktop.
Comfortable and functional desk lamp is a must-have attribute of the home workplace.
5. Install a sufficient number of outlets near your workstation.
Or get an electrical extension cord. After all, you will need to use not only a computer/laptop, but also a printer, the same desk lamp, a phone charger, etc.
6. Do not use bright colors in the design of the work area.
Potential irritants, they will distract you from your work. A calm range promotes concentration and a peaceful mood, which is so necessary for the successful completion of tasks.